The Rocky outcrops that come with the basic Impact game by Drummond Park ( not the wolf ridge expansion which is different) are ideal for either stand alone items or part of an item of scenery. The Rocks have a few flat ledges on them which can accommodate a miniature, for possible sniping purposes. There are 4 Large outcrops, 6 Medium size outcrops and 6 small outcrops. The Rocks come in a yellow finish which is not too bad, however for my desert scenarios I've sprayed mine first with a desert sand colour and then lightly sprayed red primer to give a dustlike appearance. For engagements in more temperate climes I've sprayed them grey with a light spray of green which gives the impression of grass or lichen. Please see the images below to get the impression. I've started to base my Terrain on cork squares about 12" x 12" obtainable from most large hardware outlets. I simply re-inforce the base with thick cardboard on the underside stuck with contact adhesive.
Hengist 10:37, 21 July 2009 (UTC)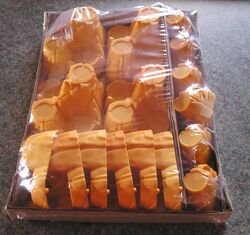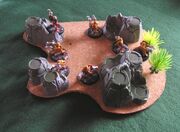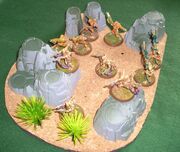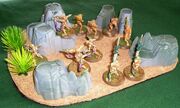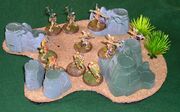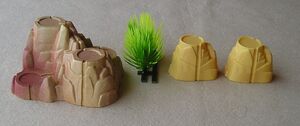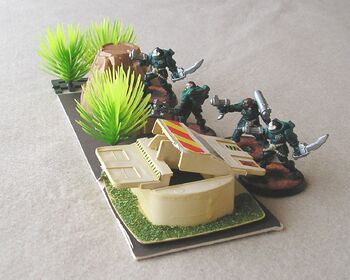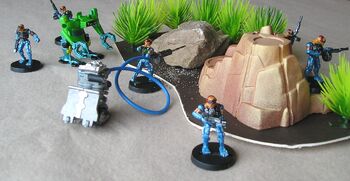 Community content is available under
CC-BY-SA
unless otherwise noted.