Here is a small skirmish scenario supported by pictures to illustrate the gaming mechanics and highlight a number of points in the Rules. The good thing about Havok is that it's a simple game but nonetheless can be exciting to play. The following skirmish between the Nexus and Karn Forces illustrate basic deployment, movement and shooting actions, together with a small close combat scene.
As it is an illustrative example of game mechanics, specific maximum numbers of combat troops for a Brigade have been relaxed, normally at Brigade strength only 4 Suma-Kai would be allowed under the official rules.
This skirmish deals with just 2 Battleturns at the start of a game and how each Battleturn is comprised of Combat Rounds which in turn is comprised of a number of like Troop Type (Unit) actions. It is hoped that this will give a flavour of the game for those interested in Havok or merely wishing to utilise the rules for their own battles using their own miniatures.
Hengist 13:47, November 10, 2009 (UTC)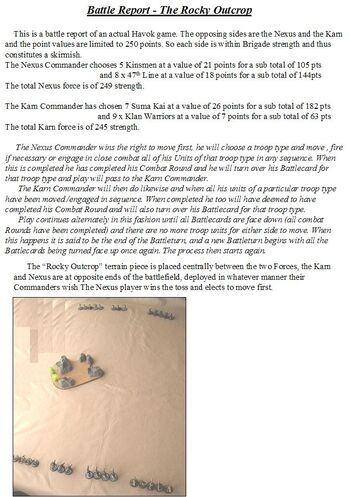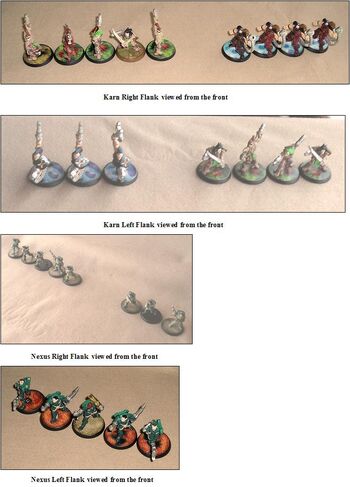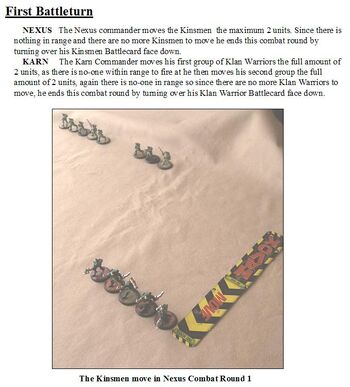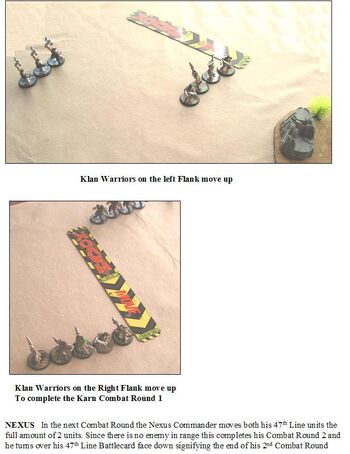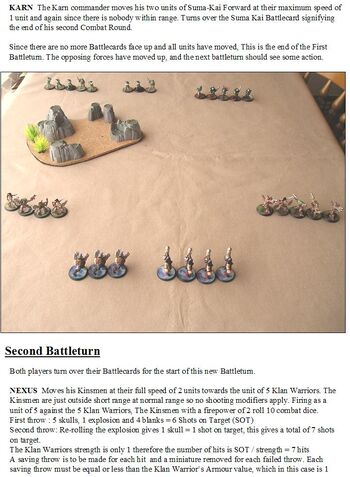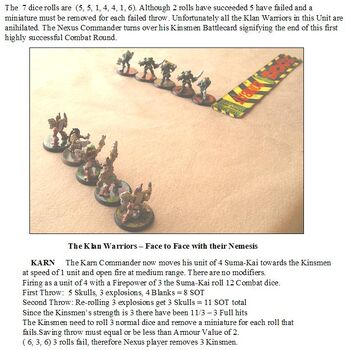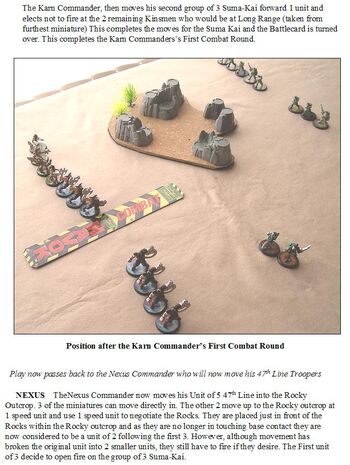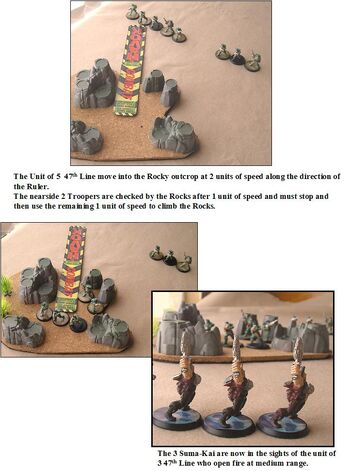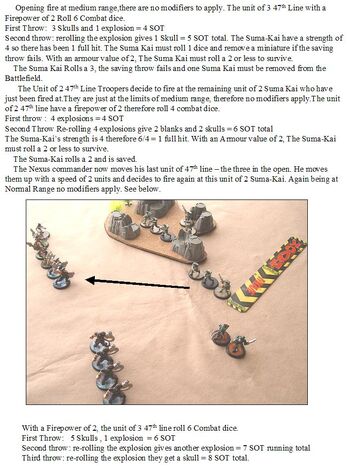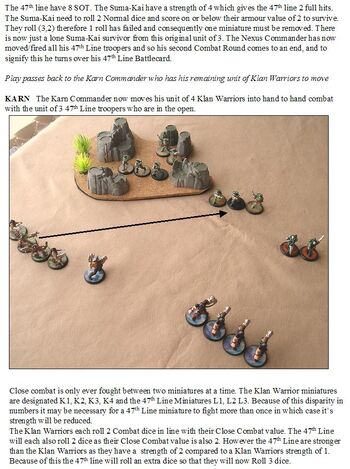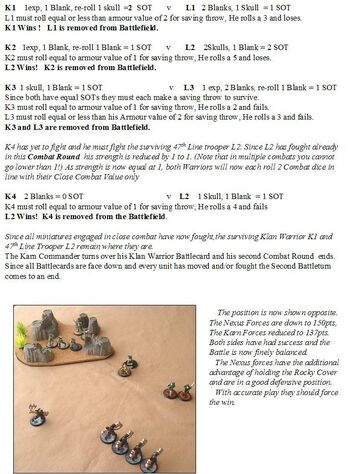 Community content is available under
CC-BY-SA
unless otherwise noted.