Rulebook Designated the "Kommander's Manual" was an A5 16 page full colour publication printed on high quality gloss paper.It outlined the History of the three Combat Types, The Karn, The Nexus and the Pteravore.It gave an insight as to what to expect in the Havok Battle Game, A section on interpreting Combat data, and then introduced the game quite cleverly into 3 "bite sized" Chunks. The introductory game called "Initial Contact", The Intermediate game called "First Blood" and the Advanced Game called "Full Battle".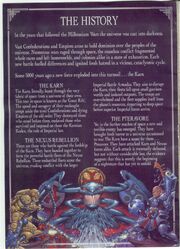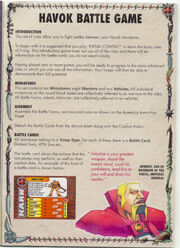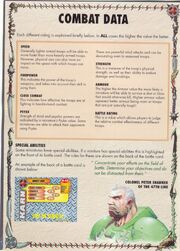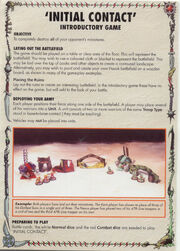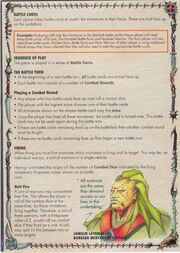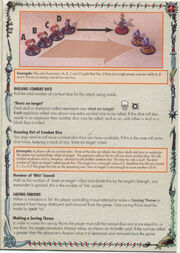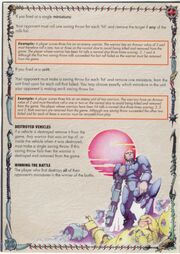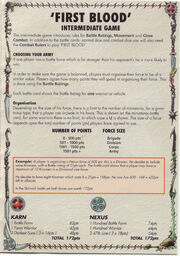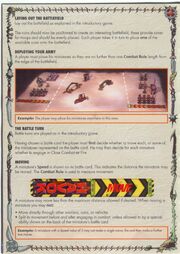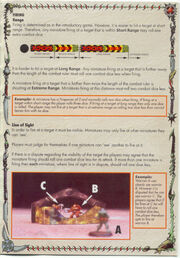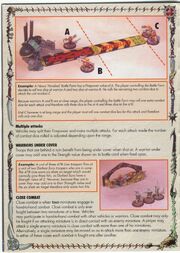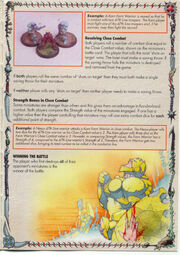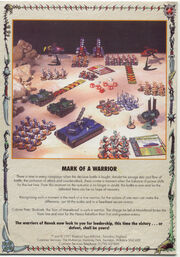 Community content is available under
CC-BY-SA
unless otherwise noted.